VOICE
Please check our Tokyo Bike Tours guest's voices !
Sohi's Tokyo Bike Tour is so much fun ! it was my first time in Tokyo, and it was my highlight of this trip. Thank you very much for your hospitality.
I hope we have a chance to meet again in the future .I'm going back to Japan and try another cycling route .
Arigatou gozaimasu, Cheers!

Pang from Thailand
Thank you for the Great Tokyo Cycling Tour. we have to say this was the BEST activity that we did on our trip. ! we definitely recommend this amazing TOKYO BIKE TOUR for everyone !
Deniz ,chris , Marcel from Germany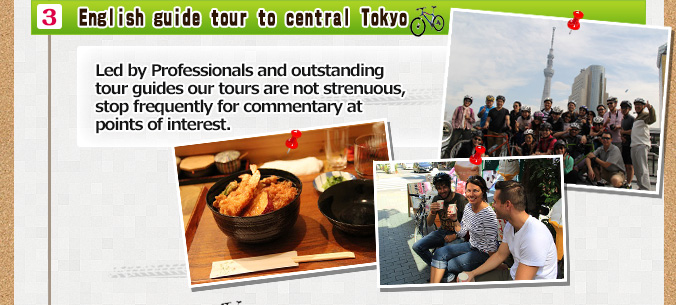 We are Tokyo Bike Tours Guides !
We love your smile !
Naturally customer satisfaction and positive word of mouth are the reasons behind our popularity. Our primary goal has always been to send every guest off as nothing less than a FAN of our Tokyo bike tour and of Tokyo and we have been doing just that since the beginning.

Our guarantee is that you will agree that our Tokyo sightseeing tours are more than worth the investment.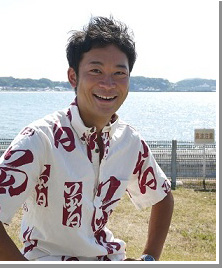 Welcome to Tokyo !
Soshi's Tokyo Bike Tours shows you Tokyo like nobody else can – with smaller groups, quirky history and amazing photo opportunities.
What's more, as entertaining and friendly individuals, all of our tour guides are passionate about their city and won't just point at buildings, whilst reading off dates & colourless facts.
Our tours include lots more quirky 'inside' information that will constantly entertain, surprise and enlighten, providing you with a day out to truly remember. So come and discover the real Tokyo, as we show you hidden places not listed in your guidebook and tell you tales about sites that breathe life into the history of one of the greatest cities in the world!
Tokyo Cycling Tours are an eye-opening journey through the capital's most bizarre past and present and whether young or young-at-heart, local or tourist, you're certain to have a great time on Tokyo's most comfortable fleet of bicycles. So if you're searching for a rare, insider's view into stunning Tokyo, then look no further. It's the perfect way to start any Tokyo visit.