Where is the Center of Tokyo?
I think many people would answer it's the Imperial palace.
Not geographically center of Tokyo but it's the center of Tokyo people's heart.
In Soshi's Tokyo Bike Tour's Tokyo Central Tour, you can stop and have the best photo opportunity here.
The Imperial palace was built as a castle in the beginning of Edo period(1603).
This enormous place was the residence for Shogun(general).
In the Edo period, Kyoto(western Japan) was the capital of Japan but Shogun ruled Japan from Edo(Tokyo).
In 1868, Meiji restoration happened. After the civil war, Shogun lost his power and Emperor regain the power. Once again, The Emperor became to the ruler of Japan.
The capital of Japan moved from Kyoto to Tokyo and also Emperor moved to Tokyo.
Since then, The Imperial family have been living here for 150years.
This beautiful compound was survived from the world war two.
Now, some places in the Imperial palace are open to the public for free like the East Garden.
The Best spot for photo is in front of double bridge(stone bridge and iron bridge)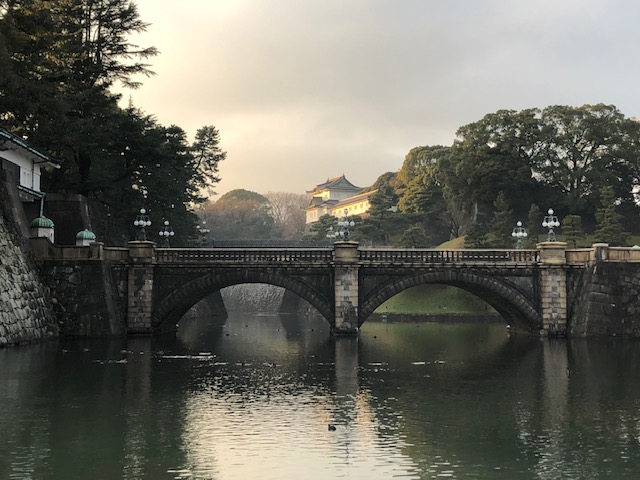 Please join Soshi's Tokyo Bike Tour and say hello to the Imperial family!
If we are really lucky, we can see Imperial family here!