Hello everyone!
How is it going?
Here in Tokyo Japan, cherry blossoms are in bloom!
There are many different species of cherry blossoms in Japan.
One of the earliest blooming blossom is Kawazu zakura(zakura means cherry blossoms)
This cherry blossom is named after it's birthplace, Kawazu.
Normally, you can see kawazu cherry blossoms around mid February in Tokyo.
I took a picture of Kawazu zakura and Tokyo Tower!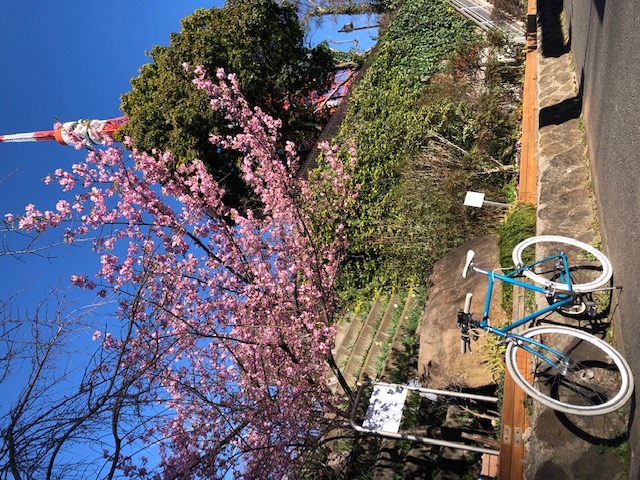 Spring is almost there!
Why don't you join Soshi's Tokyo Bike Tour and enjoy Japanese symbol sakura?