In Japan, cherry blossom forecast is announced every year.
According to the Meteorological Association, this year's cherry blossom will come out around 15th March and will be full bloom around 23rd March. this is 10 days earlier than normal!
We can enjoy early spring this year.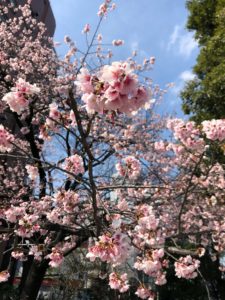 Let's take a bike and enjoy Tokyo's fresh air and cherry blossoms!