Ginza Central Street.
The most expensive shopping street in Tokyo, Japan.
There are lot's of luxury brand shops along the street.
Every weekend, the street is closed for vehicle.
And this is a good photo spot too!
You can stand and make a pose in the middle of Ginza.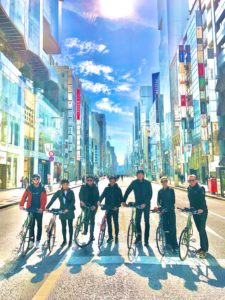 Foe while, hop off from the bike and enjoy walking Tokyo's 5th Avenue.