Several days were pretty warm this winter.
Which means, we did enjoyed bike ride under the blue sky with sunshine :)
Dropped off at the shrine for stalls.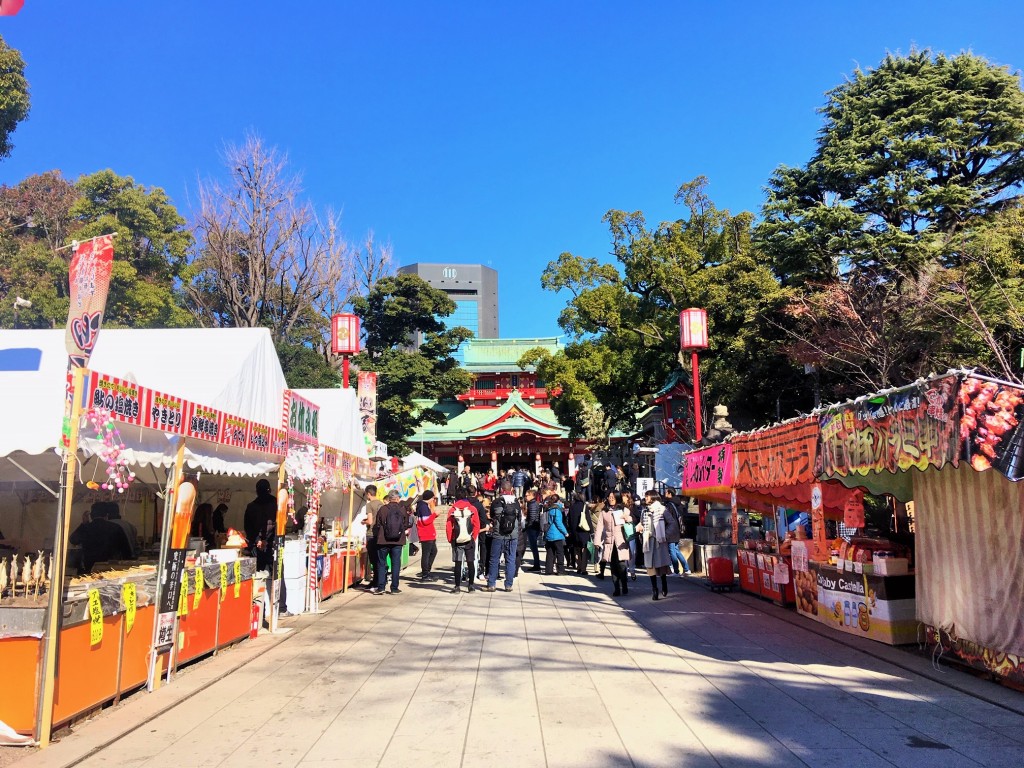 Hi, Tokyo Skytree!
You look stunning today.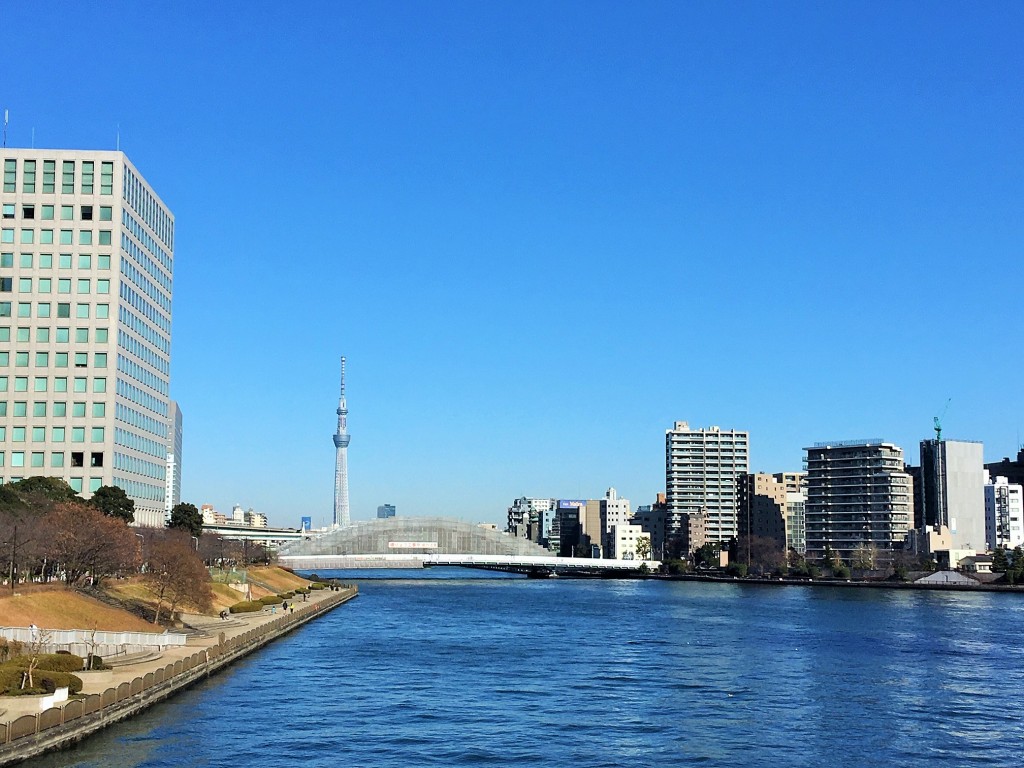 Though Fishmarket moved to new area Toyosu, Tsukiji Fishmarket (outer market for visitors) is still busy.