Finally, it's tomorrow, fun and super exciting 2weeks +1day is starting!!!
Tokyo Grand Sumo Tournament in Autumn at Ryogoku Kokugikan/ Sumo arena.
What drama is waiting for???(☆3★)
Yes, our bike tour will stop by Ryogoku Kokugikan. (not inside)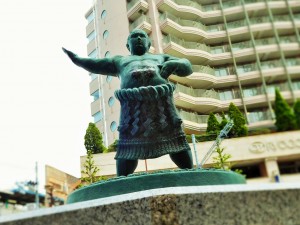 It has been a while since last January, 3 Yokozunas will appear the begining of the tournament.
Recently they got injury, were in bad condition, several reasons, 1 or 2 Yokozunas were absent in a midway of tournaments.
Therefore this tournament must be really exciting!
Hope no accident, no injury…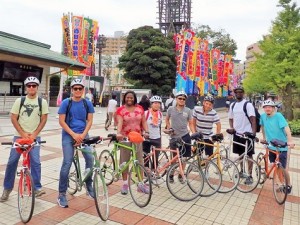 During the Sumo Tournament is held, aruond Ryogoku Gokugikan is crowded with many Sumo funs!!
Which means… you will see some Sumo wrestlers!!!
Some of them are about to fight their match, some of them are finished their match.
Try not to bother them, they are doing serius matches everyday.
Be polite and feel their passion :)
If you are lucky, you will be able to take pictures with Rikishi (wrestler).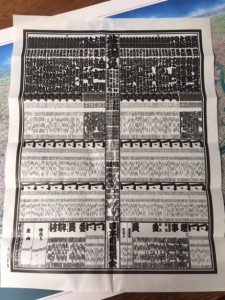 ↑ Banzukehyo (official ranking list)
Can't believe those are all hand writing!
(it's a copy but all characters are written by human's hand!!!)