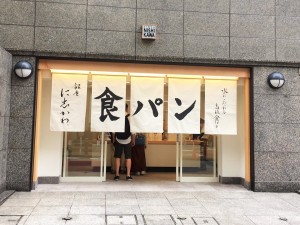 Nowadays, "Shokupan" (white bread) boom is coming.
New opened bakery called "Ginza Nishikawa Honten".
Luckily there was no line this day.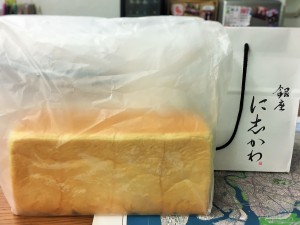 They sell just one bread "Shokupan"!!
2 loaves of bread = 864 yen !
It's not affordable for me, but, I love to try new things! xD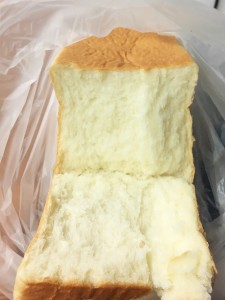 It was still warm ♡
Recommended to eat with nothing, just the bread, and yeah!
Sweet, soft, tasty, yummy yummy yummy!
I don't need butter, jam, just bread is perfect!!!
I couldn't stop eating!
I ate 1/4 in a flash (*3*)
Next day, I toasted and it was also delicious!!!!!