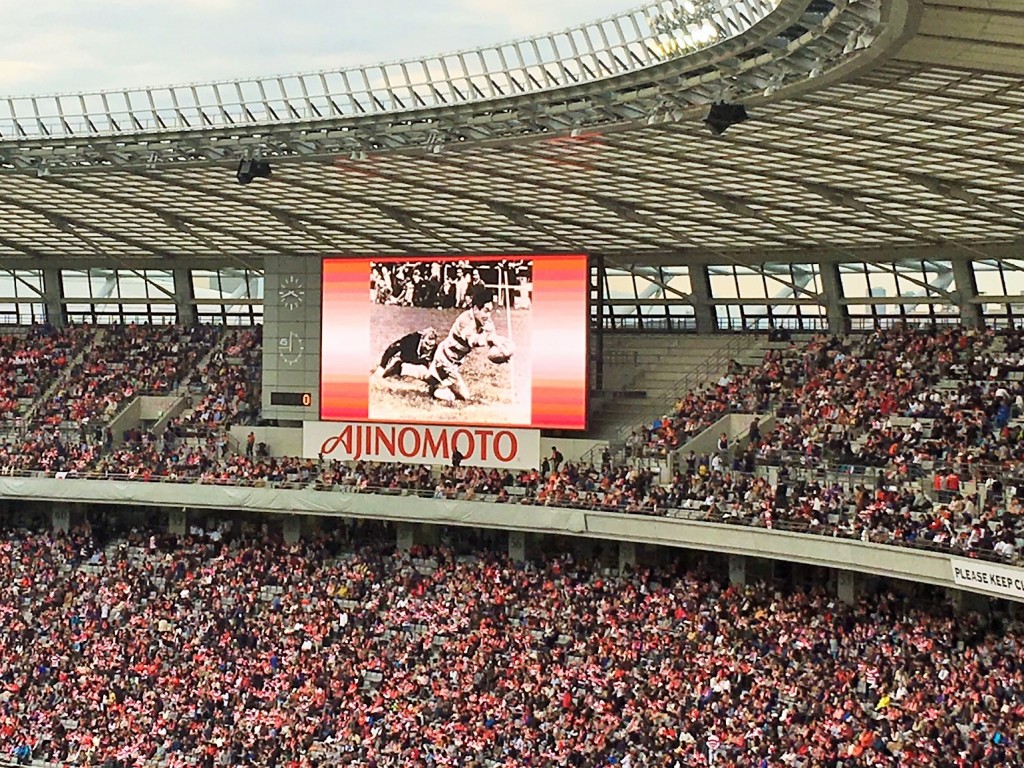 Almost 2 weeks ago.
That was the most exciting moment this month!!
First time to watch Rugby match at stadium!
First time Haka!!! waohhhhhh!
I can't explain enough how excited!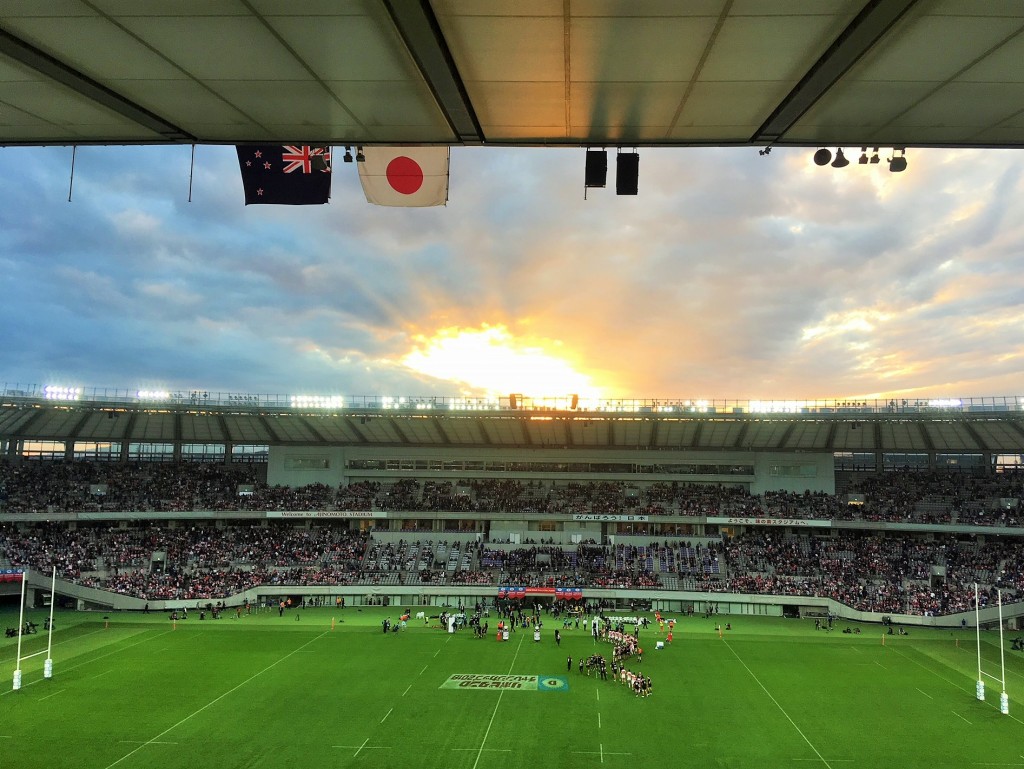 Unfortunately Japan lost the game to New Zealand by 69-31.
However Japan scored 5 tries from New Zealnd, it's the highest ever!
I need to learn more about the rugby, rules, players…etc.
We have 2019 Rugby World Cup Japan next September!
Only 10 months left.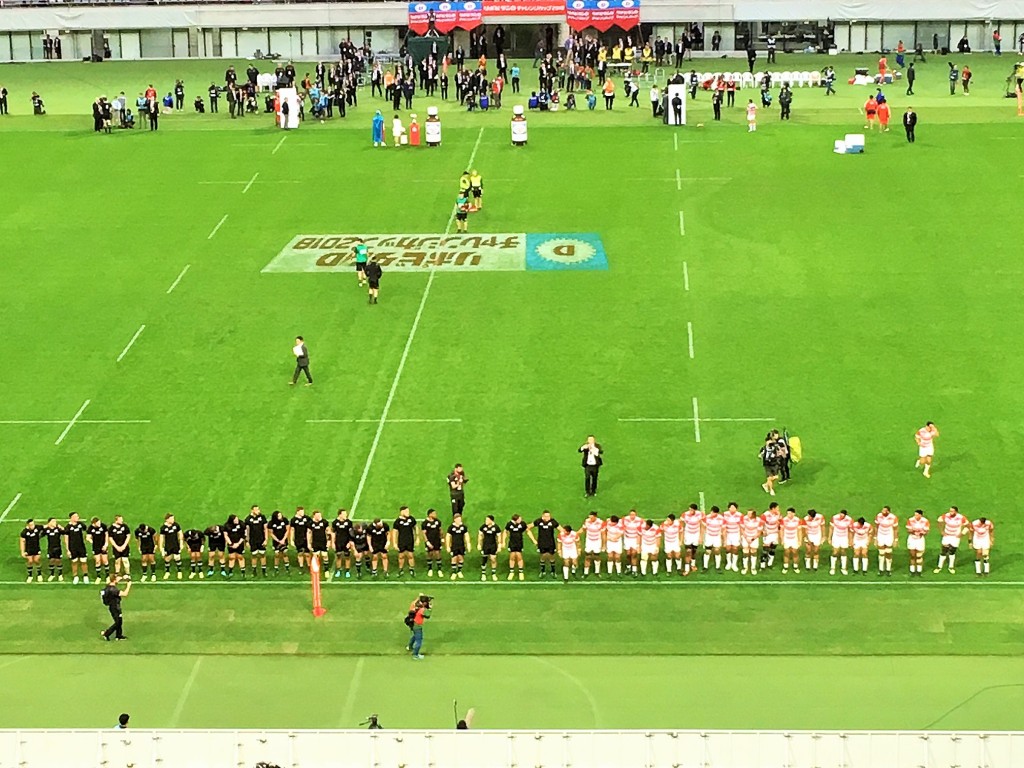 By the way, I heard that the hotel that All Blacks are staying is near our office.
Ohhh!!
After that I saw some big big big tall men around Shimbashi pubs street (our nearest station is Shimbashi) and I was about to say hi!
but didn't…couldn't…I'm a typical Japanese, s-h-y(*3*)
It was another exciting moment!!
I believe with confidence that they are All Blacks!!!!!!!(^3^)