GUARDIAN DEITY OF CHILDREN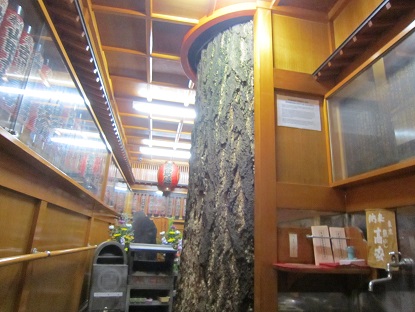 This Jizo (the guardian deity of children) conveys the image of the Buddist chief preast, Suu-toku-in who resided at Ueno Kan-ei-ji Temple during 1715 and 1738.
This image, of the Buddist chief priest, is exactly the same as that of the priest featured with wishing stones in his left hand and a cane in his right. This depiction was drawn, in an unorthodox fashion, by outline on to a flat stone.
It is believed that the jizo depicted here on stone is one of 84,000 jizos that were being built at the time. This jizo provided a critical icon to members of the Buddhist faith throughout the nation.
The Jizo is believed to possess the power to guard children from danger, promote longevity, and deliver prosperity and health. The Tsukuda as well as many other Buddhist followers from other regions.