We went to Tokyo Historical Ride today
It was rainy day. but we had a great fun!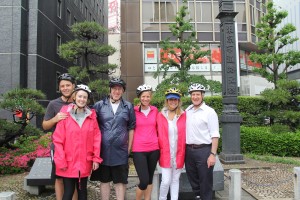 took picture infront of Zero milestone at Nihonbashi bridge.
Everybody is so kind ! we enjoyed daybiketrip in harmony.
Thank you for coming from U.S and Australia !
We hope to see you someday !