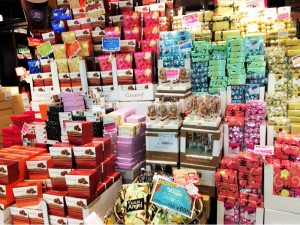 Happy Valentine's Day!
Every store has big-chocolate-mountain :D
Looks yummy—♡
On St. Valentine's Day in Japan,
ladies give chocolate to a man who she's interested in.
When I was a high school student,
it's a Big Day for super-shy Japanese girls♡♡♡haha.
But also for boys, yes, it's a Big Day.
They count how many chocolate I can get this year :) hahaha.
or waiting for chocolate from his favorite girl♡
We also have this kind of custom,
"Giri Choco"=social duty chocolate :0
Ex. school teachers, just friends of boy, colleagues, bosses.
Say thank you for everything!
"Tomo Choco"=friend chocolate :)
Ex. friends of girl.
Share their handmade or buying chocolate and enjoy eating!
If you got a chocolate from Japanese girl and she said "it's a Honmei Chocolate",
it means this is not "Giri Choco", you are my destiny♡, my sweetheart♡ 
something like this :D yeah!!! haha.
At Ginza Mitsukoshi Department Store,
there's Valentine's Day Fair.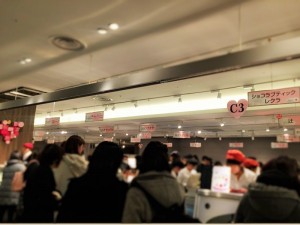 Here is really interesting booth,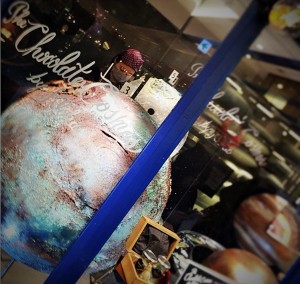 THE CHOCOLATE COSMOS by KLOKA!!!
They mine chocolate from the planet :O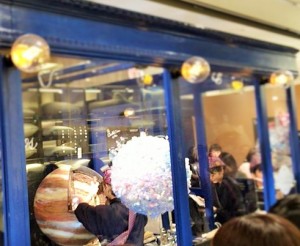 That's wonderful!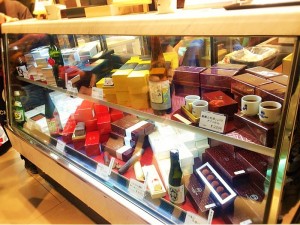 This is my favorite chocolate this time.
"Hakkaisan chocolate"
Hakkaisan is Japanese Sake.
Sake flavor chocolate!!
Delicious!!!
Enjoy Valentine's Day!!!♡