Hello there,
Probably you want to have something sweet after exercise.
Then, Sembikiya is located in Nihonbashi.
Established in 1834, the oldest fruit shop in Japan.
You can find and enjoy luxurious fruits in there.
I had a Mango parfait recently.
Mango was mellow and sweet and it melted in my mouth!
Amazing quality.
It's worth to visit during your stay in Tokyo.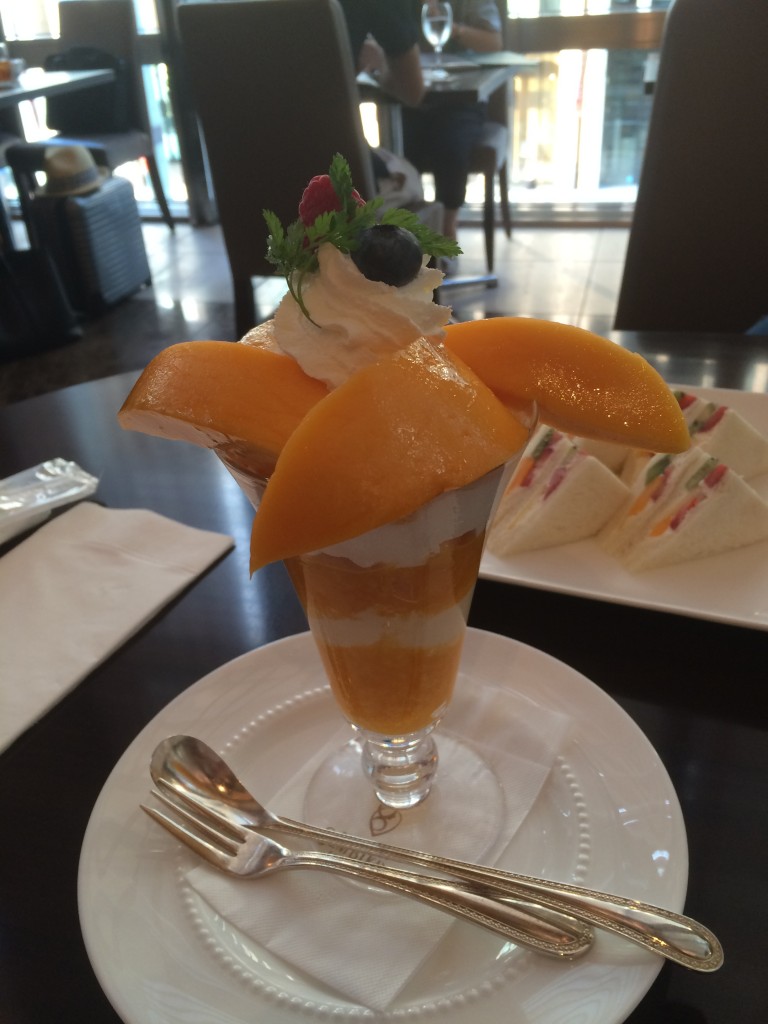 Gorgeous!