Oktoberfest has started at Hibiya park in June. haha :D
From June 2nd Fri to June 11th Sun.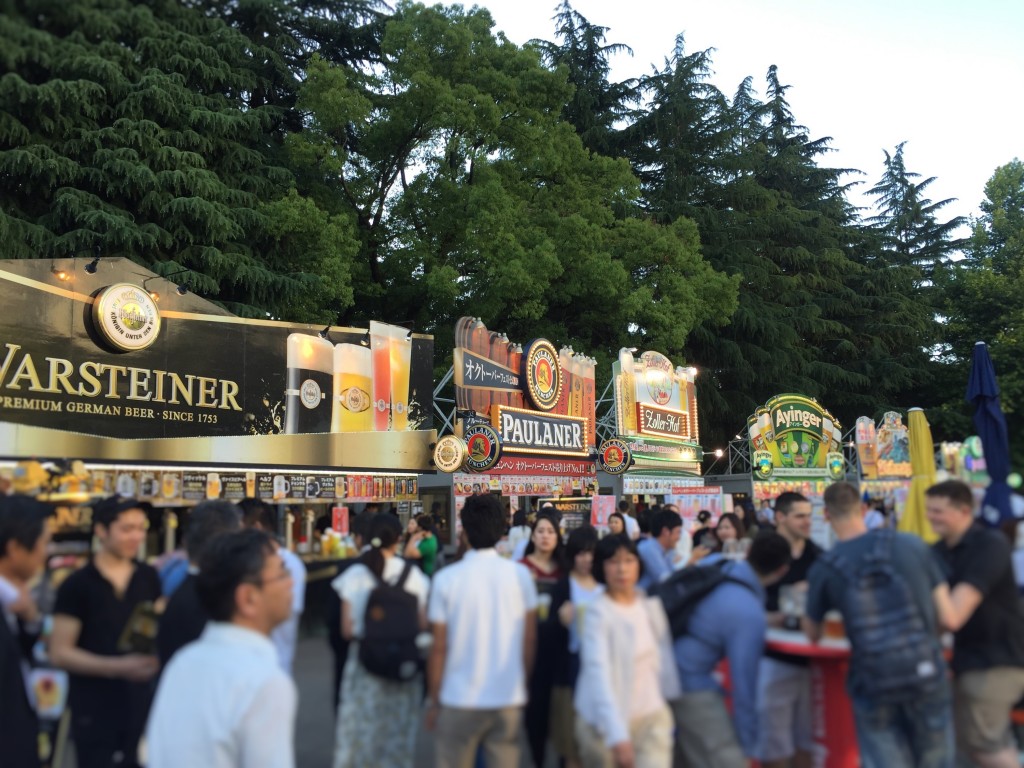 We went there the first day but there were already many people.
This man is waiting for this beer fes for a looooon time. xD
He loved this beer!!
"This glass is heavy, like a muscle training~~~."
He said. haha :)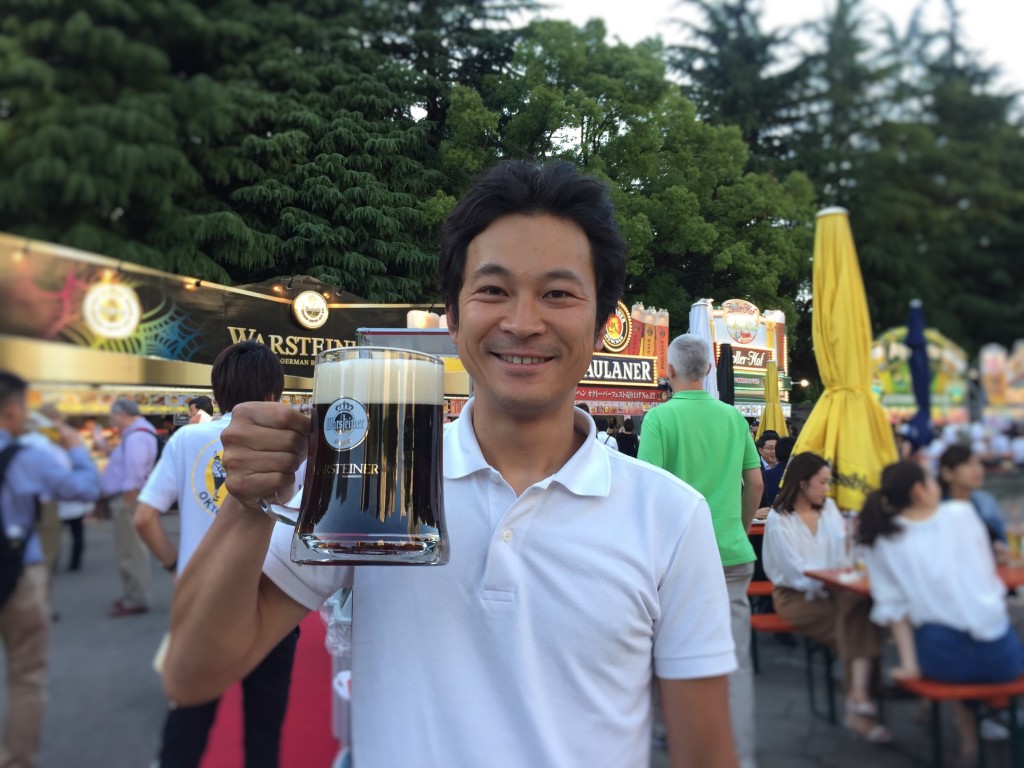 Getting dark, more people, more exciting atmosphere!!!
Enjoy German beer in Tokyo!!!