Entertainment Fire Works show "Star Island" was held at Odaiba!!!
Dance show, 3D Music and Hanabi!!!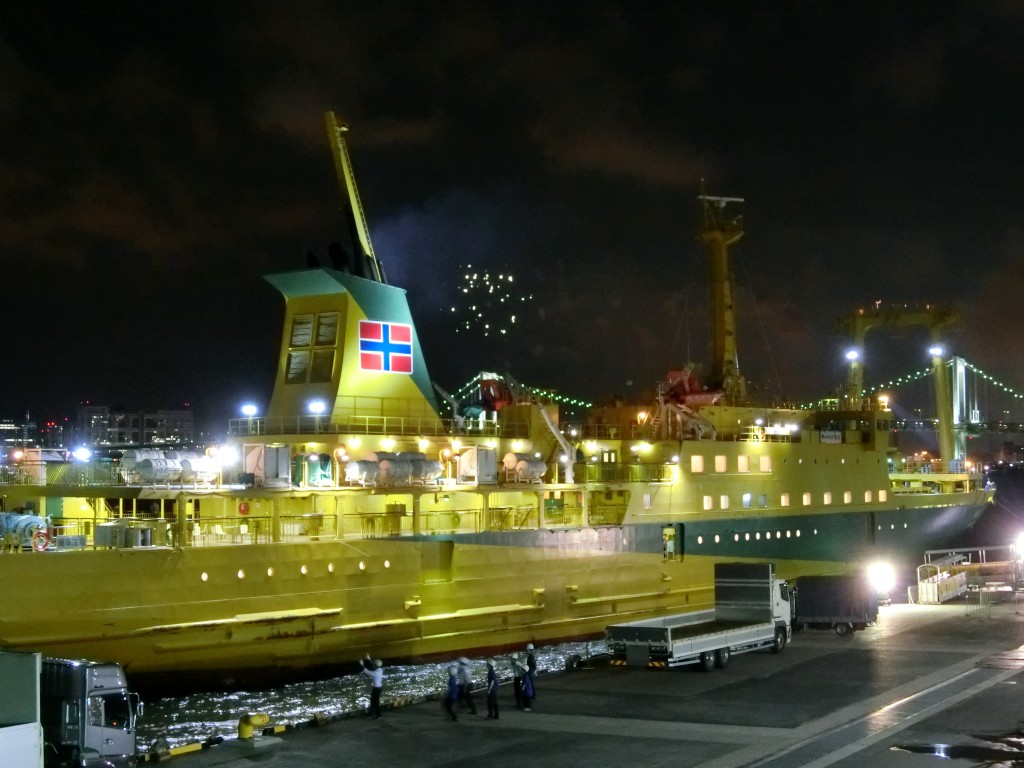 We watched from Takeshiba pier, the opposite shore of Odaiba.
When the fire works started, this yellow ferry just arrived.
The ferry covered all fire works. hahaha xD
But this is not bad picture! isn't it?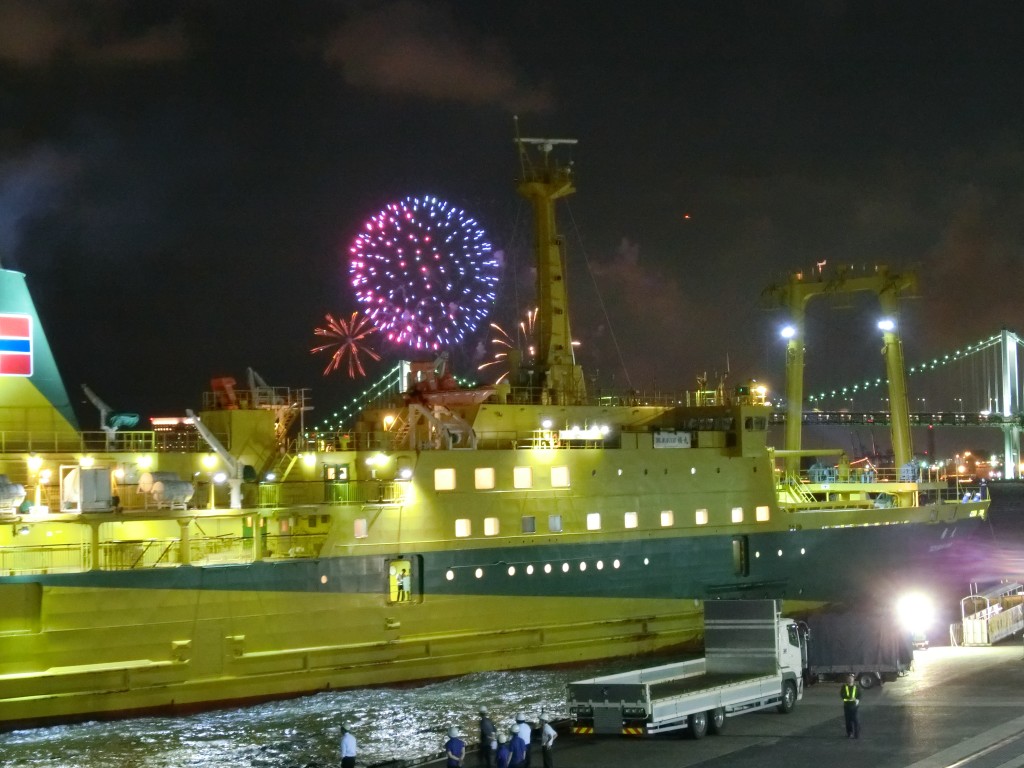 "Fire works" means "Summer ivent" for me :)
Summer is almost there!
But before summer is coming, we will welcome rainy season ;)