Q. Can I join with Child ?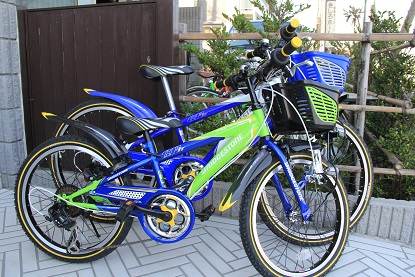 Yes, We can provide bicycle for kids from 110cm(3'7″)
Q. I want to join with my kids but they can't ride on bicycle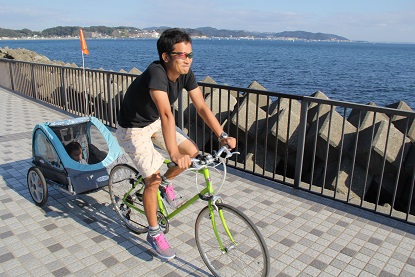 We have Kids Trailer for kids who can't ride on bicycle by themselves. (The seat unit is not suitable for children under 12 months old.) We have single kids trailer and double kids trailer. The maximum weight capacity per child is 40 lb(18kg). The cost is for free.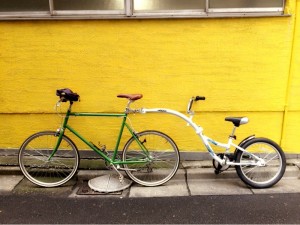 We also have Tag Along Bikes.
-Wheel Size 20inch
-Capacity 85bl/39kg, around 115-130cm
The cost is a half price of an adult.
(6hours tour 5,000yen/including lunch, 3hours tour 3,000yen)