Hi there,
Maybe some of you are interested in Tuna Auction in Tsukiji Fish Market.
Some brave people go to see Tuna auction and then, coming our bike tour.
(Fish market is close by)
Here I would like to give you some tips for Tuna Auction.

Actual Auction starts around 5a.m.
But if you get there at 5, you will miss it.
You need to get rendezvous point by 3 a.m.
(I got there 2:30a.m. gosh!)
Because they accept tourist until up to 120 people.
When I get there 2:30a.m. , 50-60 people already waited at rendezvous point.
And you need to wait in small room till 5a.m.
Please check out this photo.


We need to wait in this small room with wearing sweaty vest till 5a.m.
I still had 2hours..
5a.m.! Time has come!
We are allow to through the auction place.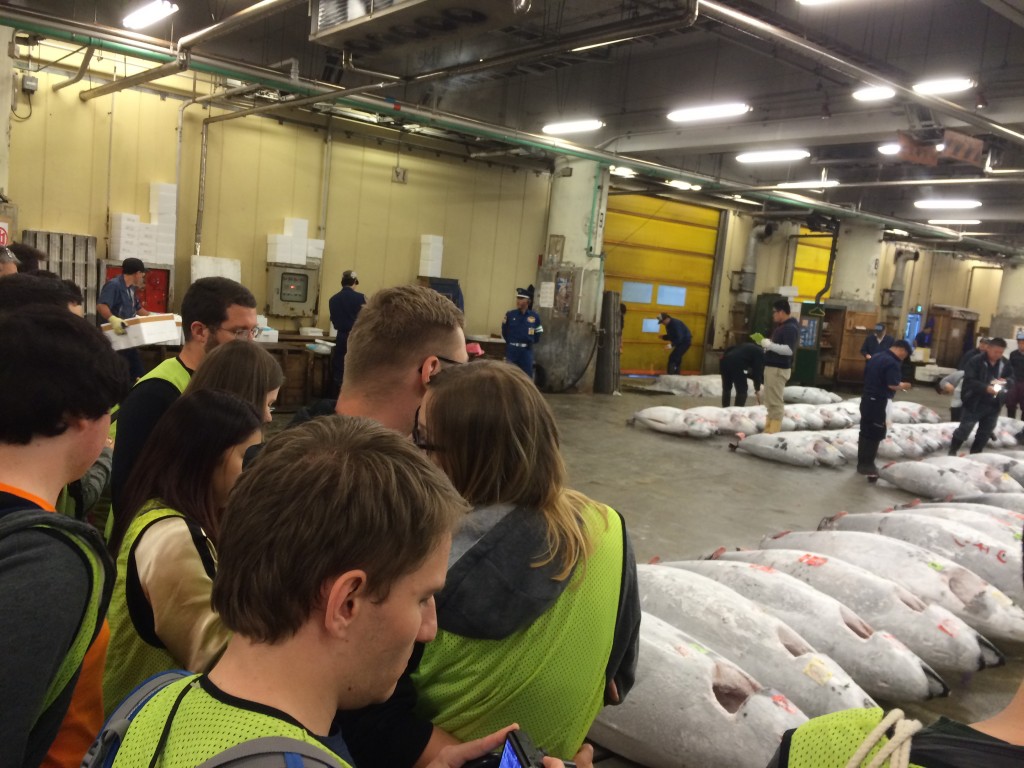 I had enough time to raise my excitement!
We were allow to see tuna auction about 15minutes.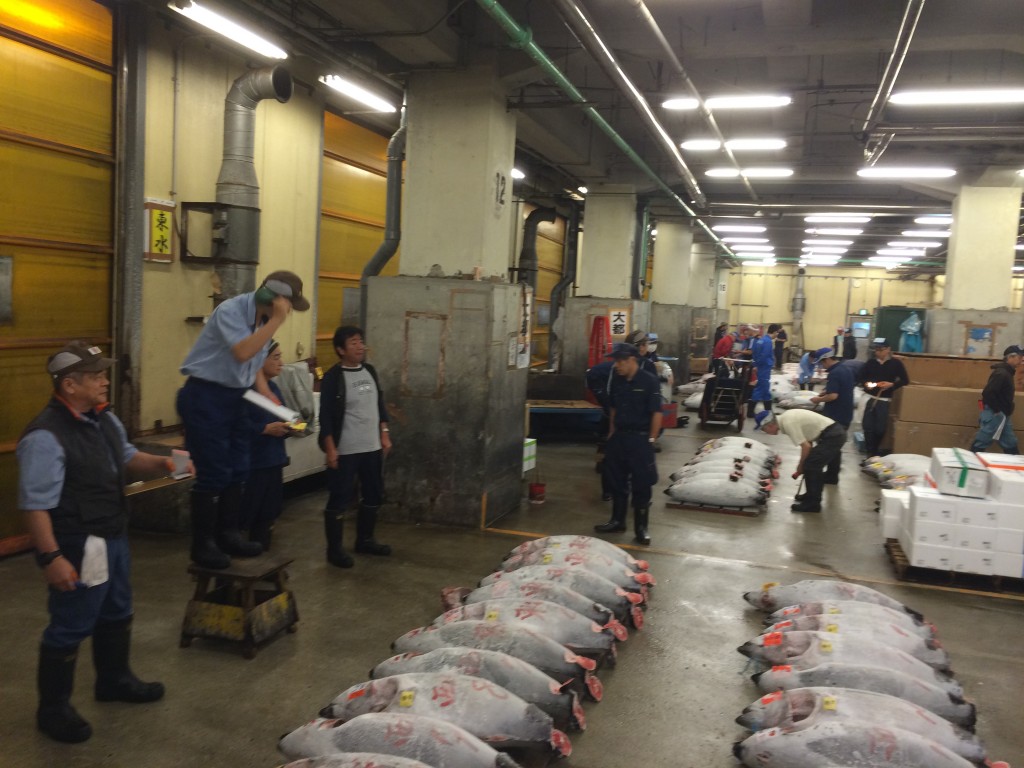 And exciting moment finished. time is fly..

And this maybe something you should know.
Tsukiji Fish market is moving to new location called Toyosu this November.
So, this might be the last opportunity to see Tsukiji Fish Market.

Summarizing the above,
I would recommend you to go there once in your life.
I think it worth it. If you do not mind early rising.

Don't miss world largest fish market auction before its move.

Soshi