Staff
Introduction of Staff!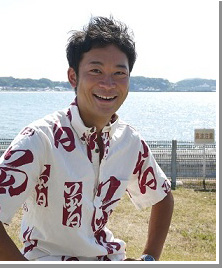 Soshi Kuwata

Date of birth : 9 Oct 1983
From : Osaka
Blood Type : B
Hobby : Surfing ,Cycling , trecking Scuba Diving
He is CEO of this company.He loves traveling, scuba diving surfing ,ofcourse cycling

He used to work in Tokyo and Kamakura 7years as Rickshaw tour guide.

so, He well knows japanese OMOTENASHI "hospitality" spirit.
・

Message

Welcome to Tokyo !
Tokyo Bike Tours shows you Tokyo like nobody else can – with smaller groups, quirky history and amazing photo opportunities.
What's more, as entertaining and friendly individuals, all of our tour guides are passionate about their city and won't just point at buildings, whilst reading off dates & colourless facts.
Our tours include lots more quirky 'inside' information that will constantly entertain, surprise and enlighten, providing you with a day out to truly remember. So come and discover the real Tokyo, as we show you hidden places not listed in your guidebook and tell you tales about sites that breathe life into the history of one of the greatest cities in the world!
Tokyo Bike Tours are an eye-opening journey through the capital's most bizarre past and present and whether young or young-at-heart, local or tourist, you're certain to have a great time on Tokyo's most comfortable fleet of bicycles. So if you're searching for a rare, insider's view into stunning Tokyo, then look no further. It's the perfect way to start any Tokyo visit.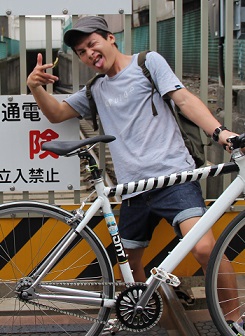 GoGo

Date of birth : 16 Aug 1984

From : Tokyo

Blood Type : B

Hobby : Reading Cleaning Surfing(net)


・

Message

He is familiar with history of Tokyo. He always invigorates our tours with his OMOTENASHI "hospitality"spirit.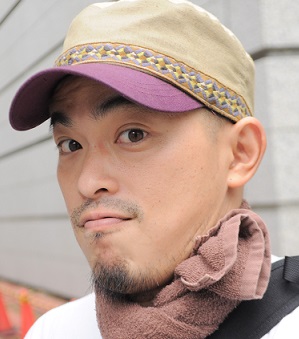 Fuji

Date of birth : 16 Aug 1978

From : Fukuoka

Blood Type : B

Hobby : Reading


・

Message


I promise show you Tokyo You've never seen !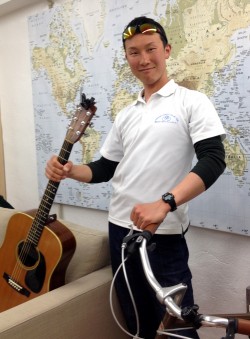 Akira 

Date of birth : 29 Mar 1984

From : Mie

Blood Type : O

Hobby : Playing guitar


・

Message

I think this cycling tour is like Jazz.because it not consist by itself.cycling tour need guide ,ofcourse guest, scenery of Tokyo, history,etc..
Why don't you join our member of cycling tour ?
we need you !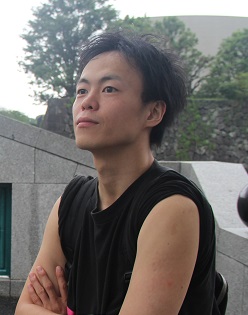 Yao

Date of birth : 19 Sep 1984

From : Saitama

Blood Type : O

Hobby : Reading Playing Dram


・

Message

Tokyo has been center of Japan from Edo period.

still now ,Tokyo is running top of japan,top of the world.

let's feel breeze of life in Tokyo !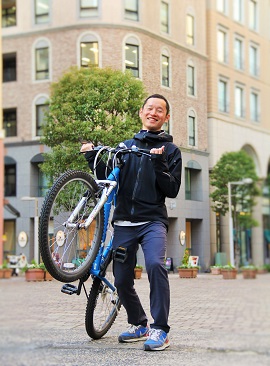 Yu

Date of birth : 3 Sep 1985

From : Tokyo

Blood Type : O

Hobby : Farming

・

Message

i'm waiting with my healing smile!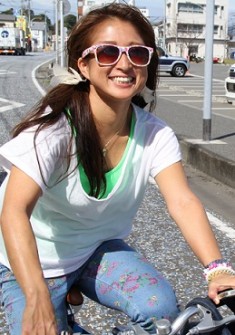 Lei

Date of birth : 29 Mar 1986

From : Kanagawa

Blood Type : O

Hobby : Baking, Dancing, Cooking, Surfing


・

Message

Aloha!
I had no idea to do sightseeing by bike in Tokyo.
But, I know now, it's fun !!! and not so hard♪
Actually taking a train is more stressfull for me ;P

I will wait for you with my charming smile :)v